Rugby For Life Charitable Trust is on a journey to help bring generational change to our local communities through our local Northland rugby clubs. Rugby For Life (RFL) has had significant growth across our clubs in the past 12 months and is now active in 14 Clubs throughout Te Tai Tokerau, with another 10 clubs lined up to come on board as soon as we can in our region's most needed areas.
To assist us with our continued growth, and delivering amazing outcomes in to our communities, we are looking for an RFL Operations Manager to take ownership of our RFL Club Coordinator Program.
As the RFL Operations Manager for Te Tai Tokerau, this busy role will see you leading a talented team of RFL Club Coordinators who are passionate about the positive difference they make in the lives of their club and community. Leading from the front, you will be required to travel regularly within your region and be the voice of Rugby For Life for our Trust Board, RFL clubs and RFL communities.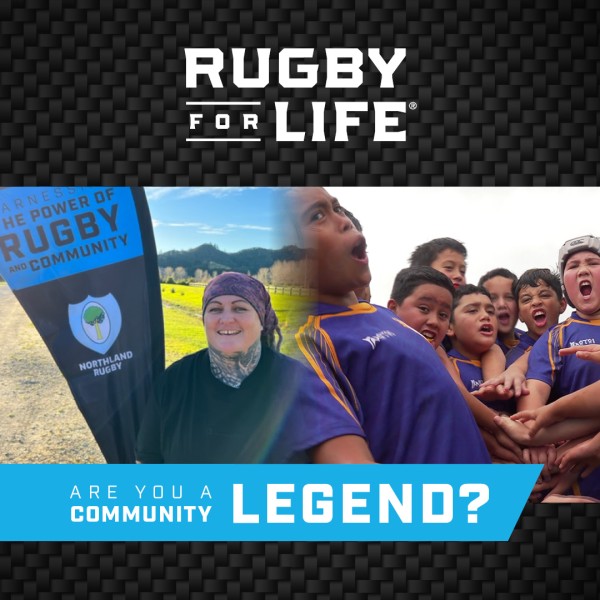 We're looking for an inspirational, experienced people manager who can lead, inspire and manage a team of RFL Club Coordinators to unlock bigger and better outcomes for our communities.
If you are a compassionate people person who thoroughly enjoys helping others, we would love to hear from you. If you don't tick all the boxes but are really interested in this opportunity or getting involved with Rugby For Life, then we would still love to hear from you.
Rugby For Life is a positive outcome, community-focused organisation, with an awesome team of people in place, and we are looking for the right person to help us go to the next level – is that you?
You can download a copy of the job description here.
To apply, send a cover letter and an up-to-date CV to Nayth at [email protected].
Applications close Friday 11th August at 4pm.